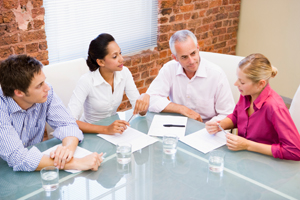 One Source Responsibility - Graphics Output can be your full-service supplier for all of your label and graphic needs:
Initial Conception – Our sales representatives work directly with your engineering, design, marketing, or purchasing departments so that they understand your needs from the start.
Material Selection – Graphics Output staff understands printed product construction and can help spec the proper materials for the life cycle your company requires. Substrates can be tailored to meet your companies warranty, quality, and budget demands.
Graphic Design - Graphics Output has in-house design services to help you enhance, integrate, and promote your most valuable asset: your IMAGE!
Production Variety - With many different types of equipment in-house, whatever your need, odds are we will be able to produce it.
Vertical Integration – Full service printing, production, packaging, and national distribution services to ensure your company's locations have the products they need, when they need them.